Inspection : A trained technician will conduct a thorough inspection of the property to identify any termite activity, as well as any factors that may be contributing to termite infestations such as moisture problems, cracks, or holes in the foundation.
Identification : Once termites are detected, the technician will identify the specific species of termite present on the property, as different species require different treatments.
Treatment recommendations : The technician will then recommend a treatment plan that is safe, effective, and eco-friendly, taking into consideration the unique needs and concerns of the customer.
Treatment implementation : Once the customer approves the treatment plan, the technician will implement the selected treatment option. This may involve a combination of physical barriers, chemical treatments, or baiting systems.
Monitoring and follow-up : The technician will monitor the property for signs of termite activity, and make recommendations for follow-up treatments if necessary.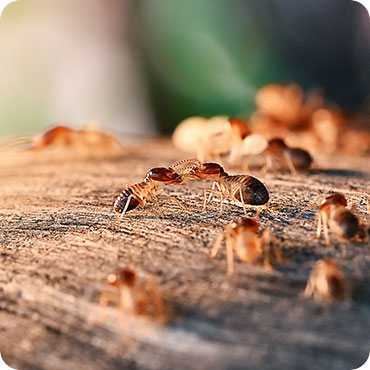 Communication and education : Throughout the process, the technician will communicate with the customer to ensure that they are informed about the treatment process, what to expect, and how to prevent future termite infestations.
Safety measures : Global Pest Solutions will take safety measures to ensure that the treatment is safe for the customer, their family, and any pets, as well as the environment. This may include using eco-friendly products, applying treatments in a targeted manner, and properly disposing of any waste materials.
Documentation : The technician will maintain detailed records of the treatment plan and any follow-up recommendations, providing the customer with copies of all relevant documents.
By following this process, Global Pest Solutions can provide effective termite control services while upholding modern ethics, including safety, sustainability, and transparency.